The start of a new year is the perfect time to get things in order for your household. That's why we've put together a Macaroni Kid family safety binder! This binder, which includes practical information like an emergency contact list, child identification sheets, babysitter information -- and so much more -- is meant to help you and your family talk about and establish a plan in case of emergencies, as well as launch conversations with your kids about being safe at home, school, and online.
Table of Contents Includes:
Talking to Kids About Safety
Family Identification & Info.
School Information
Child Identification Sheet
Emergency Contact Sheets
Household Inventory Record

Family Evacuation Plans

Emergency Preparedness Kit Tips

Fire Safety Tips for Your Home

Online Safety Tips

Babysitter Information Sheets

and more!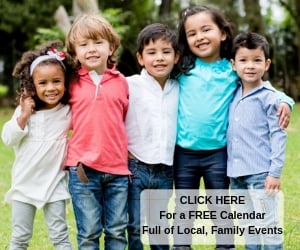 Are you constantly looking for things to do locally with your kids? We have an event calendar just for local families! It's packed full of local events, festivals, fairs, story times, and awesome local family fun. We proudly serve families in Tyrone, Fayetteville, Senoia, Sharpsburg, Brooks, Newnan and Peachtree City! Sign-up for FREE by clicking HERE.